TEENS & FAMILIES IN EUROPE 2010-2011
Teens & Families illustrates and documents family relationships between two générations and gives us a positive view of the Young generation and a personal view of the European experience.
Ten years after his major exhibitions "The Family Album of Planet Earth" and "1000 Families", the photographer Uwe Ommer is working on a new project with the same familiar fervour.

This time, he is concentrating on Teens and their Parents. What are the teens of today like ? And who exactly are their parents ? Are teens no longer the same or is it the world they live in that has changed ?
Travelling through 40 countries in Europe, Uwe Ommer and Régine Feldgen met, questioned and photographed 277 families and their teenagers.
The result is a fascinating encounter of Europeans, in their environment, illustrated by photos and
spontaneous comments. Families and teens welcome us into their homes and tell us about their lives, their optimism, theirpassions and their dreams.
Teens & Families offers us an insider view of the expansion of Europe. By bringing us face to face with a generation that will shape the EU's future, it offers a vision of what Europe might become.
Yavid 17
- Amsterdam,
Holland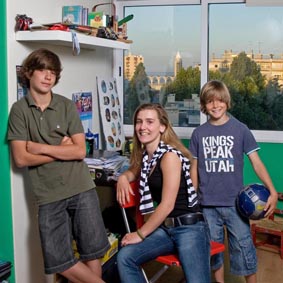 Zé Maria 14, Carolina 17, Frederico 11
- Lisboa,
Portugal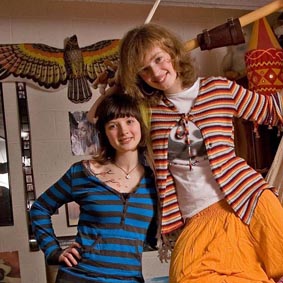 Marine 21, Jo 17
- Brussel,
Belgium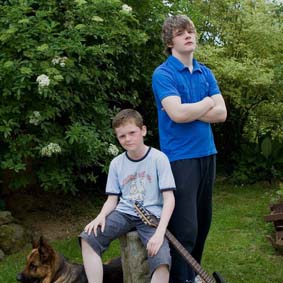 Aran 17, Fiachna 11
- Cavan,
Ireland
What are "Teen families" like in Europe :
How do they see their future in 2020 ?
What do they think of Europe ?
What are their views on ecology and sustainable development ?
How do parents and teens get along ?
What do teens like about their parents ?
What are their dreams ?
"…later on, I can see myself running a hotel in Brazil, or being a lawyer. In any case, I want to travel and do lots of things." Basile (13)
"It's a drag, but we've got to make the effort! We should've started 100 years ago. Now, it's too late!" Maxime (15)
"When I'm a mum, I'll bring my children up more freely and I won't hassle them as much…" Johanna (14)
"Europe ist a mixed race and liberty" Oriane (15)
"I stopped studying 7 months ago. I work as a model; it's a lot more fun! I go out to nightclubs with my friends and my girlfriend." Vincent (18)
Download Press